New from Lumière de Vie Must Haves for Energized, Hydrated Skin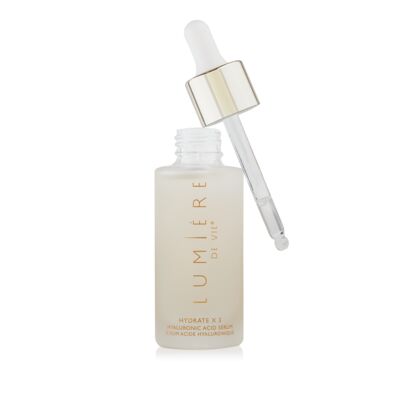 Lumière de Vie® Hydrate x 3 (Hyaluronic Acid Serum) - Single Bottle (1.0 fl. oz./30 ml)
Take your hydration to the next level with Lumière de Vie® Hydrate x 3. Formulated with 3% hyaluronic acid in three molecular weights — low, medium and high — to provide comprehensive hydration to three levels of the skin for long-lasting moisture retention, inside and out.

Lumière de Vie® Lift Up (Neck & Décolleté Crème) - Single Jar (1.6 oz/46 g)
Get back to your most youthful-looking neck and décolleté with Lumière de Vie® Lift Up. The décolletage is a delicate area that is highly susceptible to the effects of aging, which occurs over time due to external factors like environmental stress, gravity and even your sleeping habits. Our advanced formula is packed with potent ingredients to help deeply moisturize, reduce the appearance of wrinkles and redness, and helps to brighten the skin.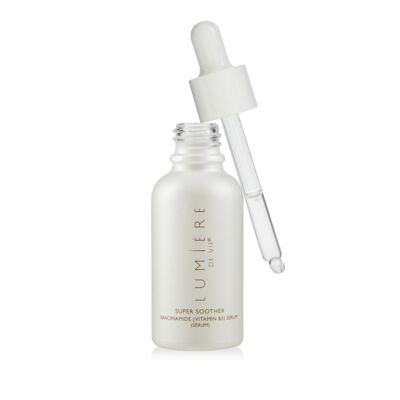 Lumière de Vie® Super Soother (Niacinamide/Vitamin B3 Serum) - Single Bottle (1.0 fl. oz./30 ml)
Don't just soothe your skin; supercharge it with Lumière de Vie® Super Soother. This little bottle packs a big punch with a super-lightweight formulation of niacinamide (vitamin B3), allantoin and aloe.

DISCOVER THE POWERFUL WAYS YOU CAN TRANSFORM YOUR SKIN WITH LUMIÈRE DE VIE
LUMIÈRE DE VIE A New Generation of Skincare
HOMMMES
For the Modern Day Man
LUMIÈRE DE VIE HOMMES Elevated Skincare for Men